Secretary-Treasurer Elizabeth "Liz" Powell Honored with Shirley Chisholm Breakthrough Leader Award
On July 30, Secretary-Treasurer Elizabeth "Liz" Powell was honored with the 2020 Shirley Chisholm Breakthrough Leader Award, named after the "unbought and unbossed" 1972 presidential candidate. The award was presented as part of The Summit for Civil Rights, an annual convening of civil rights leaders across labor, government, academia, faith and law to, "respond to the powerful and dangerous intersection of enduring racial disparities, widening economic inequality, and rising political polarization throughout our entire society."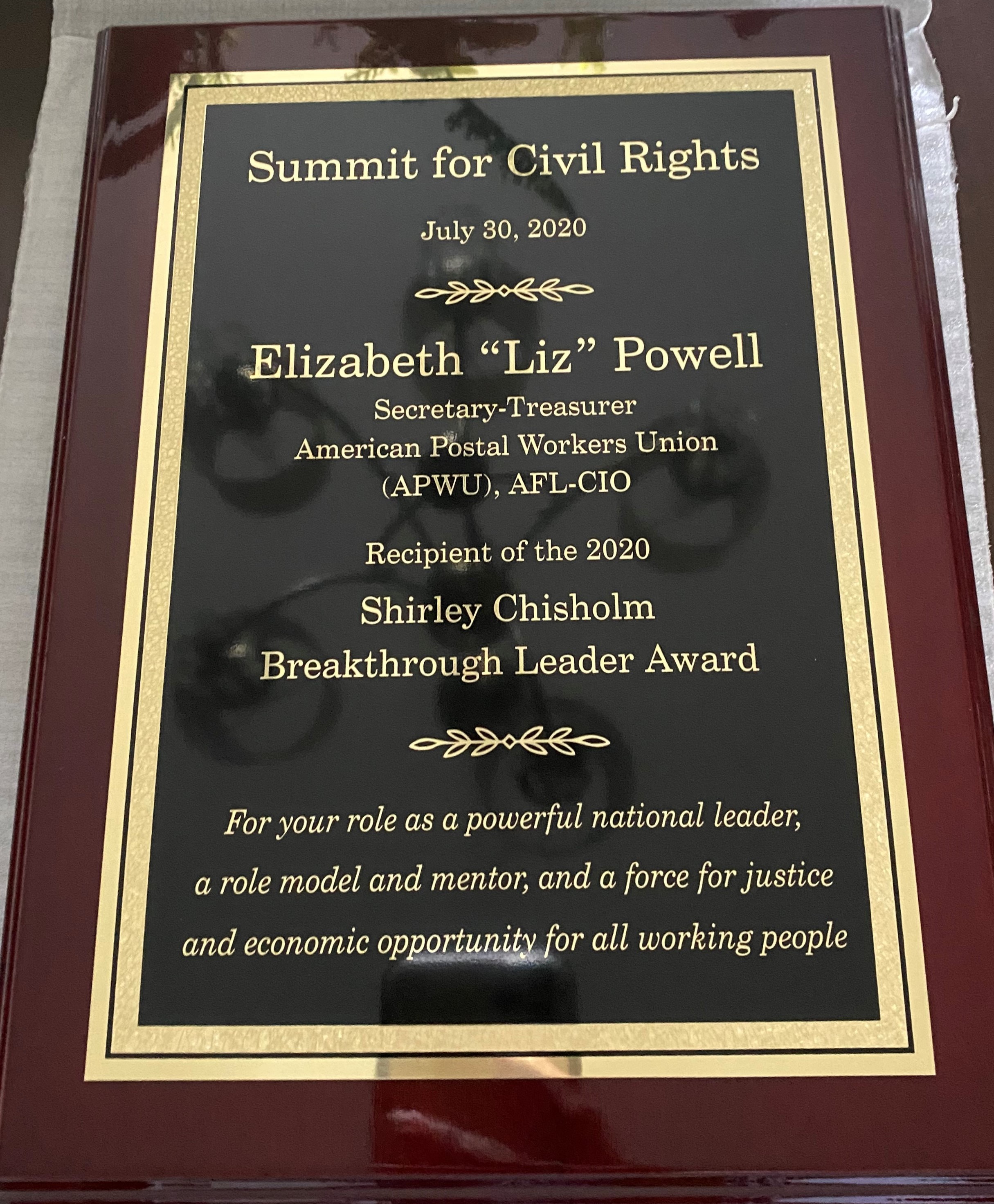 Secretary-Treasurer Powell was honored alongside fellow recipient Davida Russell, President of the Northeast Ohio District of the Ohio Association of Public-School Employees, and Minnesota Attorney General Keith Ellison, who received the James E. Clyburn "Vaults of Opportunity" award.
The Summit honored Secretary-Treasurer Powell for her work as "a trailblazer, a mentor and a powerful role model and ally for all working women and men fighting to break through the barricades of gender, race and class that have too long walled off opportunity in America."
"As we continue that struggle there can be no doubt that it is the achievements of Congresswoman Chisholm and all those who came before us that allow us to be here this evening," said Secretary-Treasurer Powell in her acceptance speech. "We are here this evening to continue to stand up for what we believe in."
"We have to continue the struggle for economic and social justice and for civil and human rights, while bonding together to protect our legacy, so that our youth can have a future," Powell continued.