SEPTEMBER 2 IS NATIONAL GEAR DAY!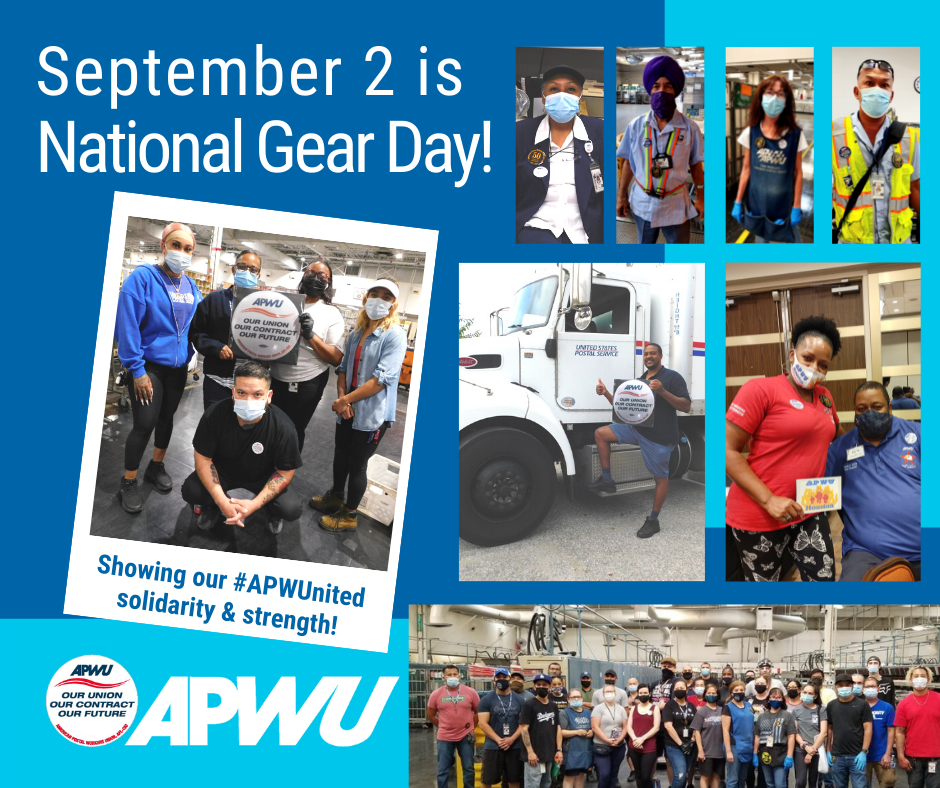 September 2 is 'National Gear Day!' With our contract expiring Sept. 20, negotiations are in full swing! Let's kick off Labor Day weekend by showing your support for APWU – Our Union, Our Contract, Our Future. Wear your union gear on the work room floor on Thursday, September 2. APWU officers will lock down with management the next week. Let's send a powerful message!
Make sure to take photos! Send us a selfie or group picture with your masked coworkers while wearing the sticker or other union gear and email high resolution photos at their "original" file size to ncc@apwu.org.
Submissions will be entered into a raffle for more union gear!