Here we go again with Contract Negotiations, By NBA: Chuck Locke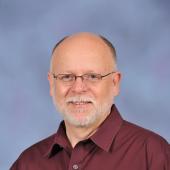 By National Business Agent: "Chuck Locke"
Here we go again with Contract Negotiations
The process began on June 22nd and it will be a battle! The Postal Service will be claiming they are broke and once again they will be attempting to get concessions from the bargaining unit employees. The Postal Service is always trying to balance their poor financial situation on the backs of their employees. They just need better management and to hold management accountable for their actions. We will all need do our part as we enter into contract negotiations. So, wear your shirts, stickers and help rally the troops as we fight for a fair contract. We will be calling upon you as negotiations continue. We are all in this together!

The Pacific Area Grievance I filed pertaining to the Lead Clerks performing the timekeeping functions in TACS has been scheduled for Arbitration on August 31 st . I am still in the process of attempting to resolve this issue prior to arbitration but make no mistake, we are ready to go to arbitration if we need too. I am looking to have the Postal Service create enough Lead Clerk jobs to have all the timekeeping work performed by the clerk craft. This will require the Postal Service to create new jobs like they should have done in 2010 when they agreed in contract negotiations to give us the timekeeping work. I will keep you posted if a settlement is reached.

The staffing on the DBCS machines has been an issue for sometime now. It is the Clerk Crafts position that there should be 2 people staffing each machine. If that is not happening in your facility, you need to see your Union Steward and file a grievance. If every clerk working alone on a DBCS machine asks to see their Union Steward every night, maybe management will wake up and staff properly. If not, at least it will affect their staffing. We need to stop allowing management to violate our agreements and not have any ramifications for their actions. That is exactly what happens when we don't file on management violating our contract. By requiring that management properly staffs the DBCS machines with 2 people, it will create more bids and conversions of PSE's. It's time to just Smile and File!
Have a fun and safe summer with your families.